Comparison of Gene Xpert vs Sputum smear microscopy for tuberculosis diagnosis in Pediatric patients keeping Culture sensitivity as Gold standard
Abstract
INTRODUCTION:
Tuberculosis (TB) is a granulomatous infection caused by Mycobacterium tuberculosis. Pakistan ranks 4th globally. Diagnosis is challenging due to children's inability to expectorate sputum and similar symptoms to other respiratory diseases. Rapid detection is crucial for poor prognostic outcomes. Gene Xpert is more accurate than sputum, but not routinely applied.
OBJECTIVE:
Using culture as gold standard, compare the diagnostic precision of GeneXpert and Smear microscopy for the diagnosis of tuberculosis in Paediatric patients.
This cross-sectional validation study included 250 children and involved smear microscopy for 3 consecutive days. Preferred sample was expectorated sputum produced by deep cough. Alternate specimen was nasal secretions or gastric aspirate. Samples were stained for AFB and GeneXpert tests, and results were interpreted into invalid, negative, or positive categories. Positive results were categorized based on bacterial load(very low, low, medium, high) and rifampicin resistance. Results were recorded on the study proforma.
RESULT:
The mean age of patients was 8.51±2.29 years with 133 (53.2%) males and 117 (46.8%) females. The mean weight of patients was 28.07±7.05kg. On Smear, there were 8 (6.7%) patients with 1+ grade, 27 (22.7%)  with grade 2+, 40 (33.6%)  3+ grade and 44 (36.9%) were grade 4+. The smear's diagnostic accuracy was 85.6% and specificity, PPV, NPV, and sensitivity were all above average. GeneXpert had a sensitivity of 95.5%,  specificity of 95.7%,  PPV of 94.6%,  NPV of 96.4%, and  diagnostic accuracy of 95.6%.
CONCLUSION: GeneXpert is more accurate than smear for diagnosis of TB in children
Downloads
Download data is not yet available.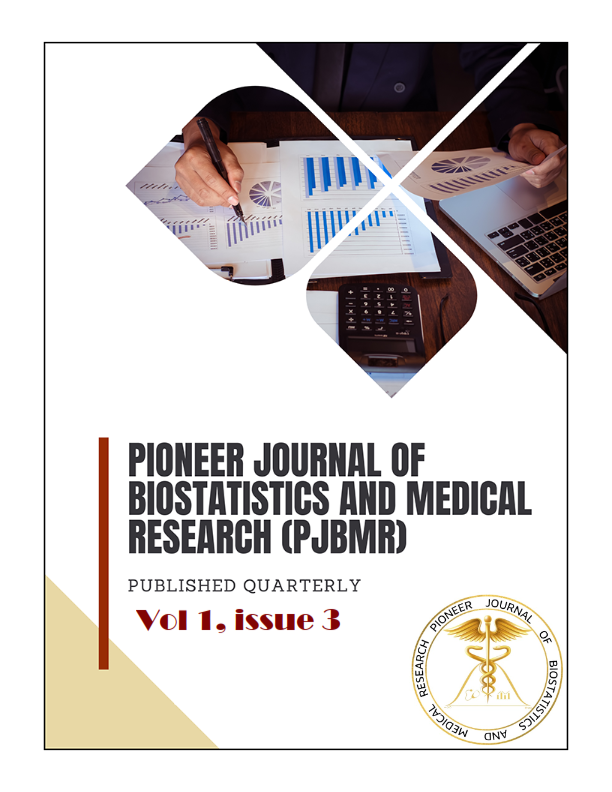 Downloads
How to Cite
1.
Sobia Rasheed, Salma aziz, Irfan Mehmud, Tanzeela Rani, Nur Ul Ain Umair, Arooba Idris. Comparison of Gene Xpert vs Sputum smear microscopy for tuberculosis diagnosis in Pediatric patients keeping Culture sensitivity as Gold standard. PJBMR [Internet]. 2023 Oct. 14 [cited 2023 Dec. 4];1(3). Available from:
https://www.pjbmr.com/index.php/pjbmr/article/view/17