Assessment of knowledge and practice among nurses related to primary postpartum hemorrhage during delivery
Abstract
Background: The term postpartum hemorrhage (PPH) refers to blood loss of 500 mL or more within 24 hours of childbirth. PPH is the main factor in roughly one-fourth of all maternal deaths worldwide and the top cause of maternal mortality in low-income countries. Objective: To assess knowledge and practice among nurses related to primary post partum hemorrhage during delivery. Methods: This study employed a descriptive study approach. A sample size of 85 nurses with a 95% confidence interval was established for the study of nurses working in the gynecology department of Allied Hospital Faisalabad, Pakistan (Faisalabad Medical University).The study was completed in 4 months, i.e., November 2021-January 2022, after Institutional Review Board (IRB) approval. The study participants were chosen using a purposeful sampling strategy. Nurses working in the Gynecology department of Allied Hospital Faisalabad were included in this study. Nurses with PPH training were excluded from the study. Those nurses who were teaching Obstetrics and gynecology were also excluded from the study. An adopted questionnaire was used to collect data from nurses. This questionnaire included 27 items. Results: A total of 84 Nurses were participating at the time of data collection. Therefore, it was concluded that 87% of nurses had Sufficient Knowledge and 89.7% had Excellent Practice related to primary PPH. The findings also showed that the majority of nurses had learned about PPH management. Conclusion: The study's participants expressed confidence in the techniques for handling PPH during the third stage of labor.
Key Words: Descriptive, Questionnaire, Techniques, Obstetrics, gynecology
Downloads
Download data is not yet available.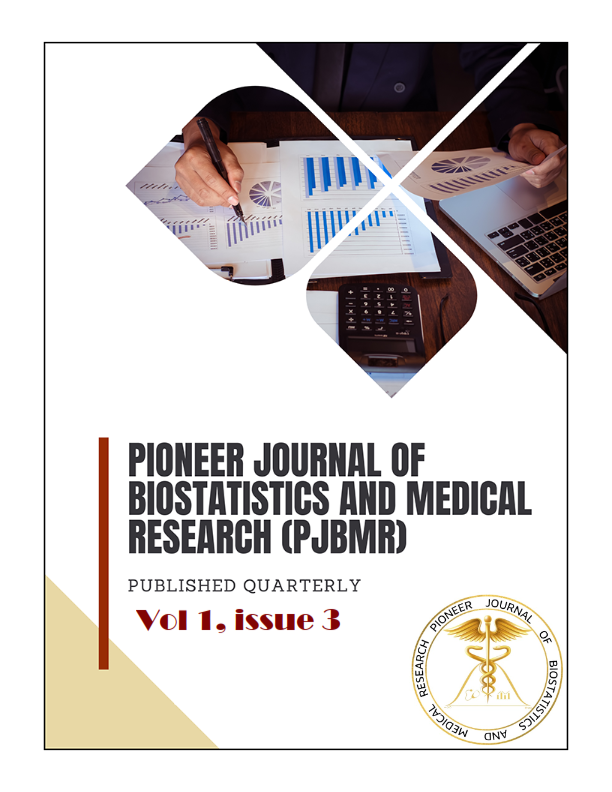 Downloads
How to Cite
1.
Khadim I, Hussain N khadim, Hussain RK. Assessment of knowledge and practice among nurses related to primary postpartum hemorrhage during delivery. PJBMR [Internet]. 2023 Aug. 26 [cited 2023 Dec. 4];1(3). Available from:
https://www.pjbmr.com/index.php/pjbmr/article/view/22